Live streaming has become a popular way for content creators to connect with their followers, as it feels more interactive and "real." YouTube Live is currently one of the most popular platforms for live streaming, but Facebook Live, Instagram Live, and Twitch (for gamers) are all commonly utilized as well.
Whichever platform you use for your live broadcast, the camera you choose plays a crucial role in ensuring the overall success of your live stream. Much like picking a camera for vlogging, there's a demand for cameras that provide great audio-visual clarity and detail. This generally rules out smartphones (unless you don't mind risking your output with high chances of audio and network quality), which still leaves us with several other camera options.
So what's the best camera for the job? In this article, we'll give you not just one but several options for each type of high-resolution camera, so you can choose the one that best suits your preferences and type of video content.
Essential Hardware for Live Streaming
Before we show you our list of best video streaming cameras, here are some of the basic things you'll need to use with your camera for good audio and visual quality during your live streams:
External Microphone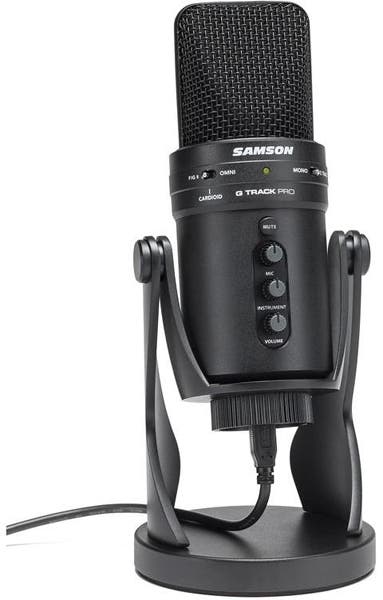 Audio quality is just as important as video quality. And like built-in cameras, it's advisable not to use built-in microphones when live streaming. External microphones are the best choice for live streaming, as these are dedicated devices that are sure to make your audio quality sound more professional.
Our pick for a great live streaming microphone is the Samson G-Track Pro ($129.99). This microphone includes a 1/4" audio input that connects to other audio sources without the need to purchase another mixer. As a USB microphone, the G-Track Pro is convenient to use for live streaming and podcasting since it works as a real plug-and-play mic.
If you need something portable for live streaming on-the-go, you can also opt for lavalier microphones (the kind that can be pinned to your shirt) or on-camera microphones that can be mounted to your video camera of choice.
Video Encoder
A "box" or video encoder is necessary to get your live video up on the web. These devices encode your live video using dedicated algorithms created to gather streamable content. Encoders vary in shape and size, but most units are compact.
The Blackmagic Design Web Presenter ($495) is compatible with nearly every live streaming platform including YouTube, Facebook, and Twitch. With an HDMI or SDI video source, you can immediately stream your video content by plugging it into the Web Presenter and your computer, enabling you to broadcast professional-quality live streams.
Another popular choice is the Blackmagic Design UltraStudio Mini Recorder ($145) if you want a much smaller and more budget-friendly option that you can also connect to your computer for access to the Open Broadcaster Software (OBS) program.
Internet Device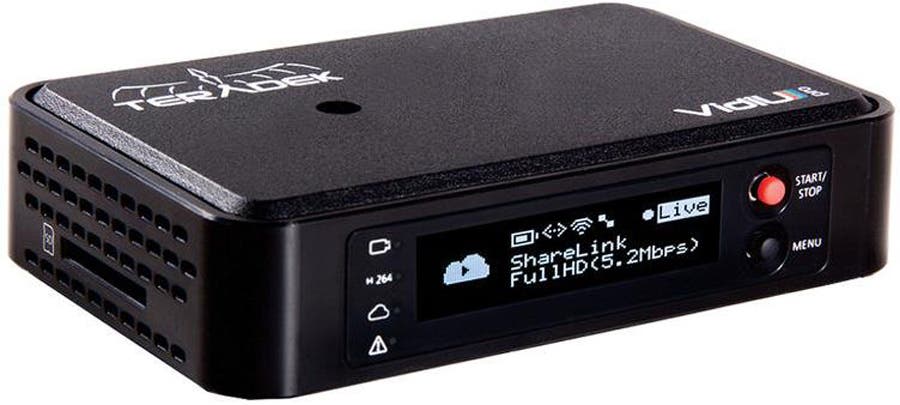 You can have the best-quality cameras but still won't be able to show them off to your viewers if you don't have a good internet connection. Not having a strong, stable WiFi connection is a common problem for many streamers working on location.
You'll need at least 3 to 5Mbps for HD streaming, and at least 25Mbps for UHD and 4K videos. To be sure, you'll need an LTE modem or any internet live streaming device that you can connect to the Internet with. Something like the Teradek VidiU Pro ($786.25) will help you successfully and consistently stream high-quality and lag-free content all throughout.
Battery Power System
Changing batteries is obviously not an option when doing continuous live streams, so you'll need to invest in a sophisticated battery system like the Tether Tools Case Relay that will help ensure that your camera won't die out on you during a long broadcast.
Tripod or Mount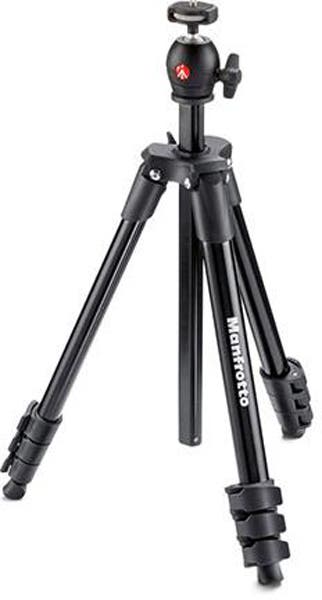 Live streaming normally takes a while, and surely anybody would be out of their mind to go handheld throughout the entire stream. A mount for smaller cameras or a sturdy tripod like the Manfrotto 4-Section Compact Aluminum Tripod with Ballhead ($41.99) will help make it easier for you to position and frame your shots, as well as stabilize them so your viewers can have an enjoyable viewing experience. Just choose a compatible one for your specific camera type and ensure that it won't easily detach or topple over.
Types of Cameras for Live Streaming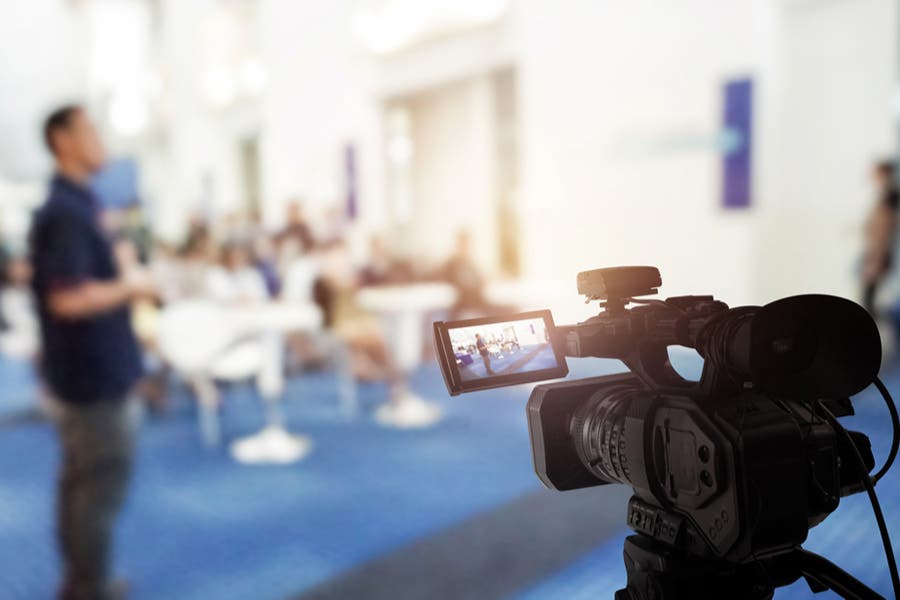 Webcams are often the first choice for new streamers as they're affordable and easy to use. They're ideal for live video chatting, video game streaming, or any type of live stream that doesn't involve you getting out of your chair.
But of course, we don't mean that built-in camera on your laptop. You'll need an external webcam that offers at least 720p resolution and a good built-in microphone, although you'd probably want to purchase a separate headset or mic to ensure good audio. Fortunately, webcams also directly connect to your computer, so you won't be needing a separate video encoder.
Excellent video quality, ultra high photo resolutions, and great low-light performance are just some of the benefits of using DSLRs. And to anybody who wants DSLR-like imaging capabilities in a more compact package, mirrorless is the way to go. While both are not natively designed to be a video camera, these camera types are known for producing the highest quality of digital images and videos. No wonder many YouTubers favor them for both video recording and live streaming.
One important thing to remember when planning to use a DSLR or mirrorless camera for live streaming is to first make sure that your particular model allows longer recordings and can give you a clean HDMI output that hides the viewfinder status and icons. You'll also need to connect it to a video encoder to send the HDMI output to online streaming platforms.
Camcorders are specifically built for recording video, which is why they're our best pick for live streaming. These cameras take less effort to set up and are ergonomically designed for comfortable handheld shooting, which is great when filming longer streams. They produce clean HDMI outputs without sacrificing the video resolution and frame rates of your video.
Another great benefit of using camcorders is that most of them are made with 4K resolution nowadays, so you don't have to worry about video quality.
Action cameras are great tools for capturing truly immersive videos. Despite their diminutive size, they are capable of capturing some of the highest-quality footage, making it the ideal choice for live streaming professionals, adventurers, and athletes.
This type of camera is normally equipped with a wide-angle lens and offers first-person views, which somehow limits the output to informal live streams. Nonetheless, with today's action cameras evolving to have more advanced specs, they're becoming one of the more popular choices for streaming videos.
Best Web Cameras For Live Streaming
Adorama Price: $69.99
Logitech is known for creating excellent webcams. The Logitech C920 is arguably the best all-around webcam they've created. This mountable web camera is capable of capturing full HD 1080p resolution videos at 30fps and automatically goes to 720p when live streaming. The camera has an automatic lighting correction feature that helps it deliver well-exposed videos even when shooting in dimly lit areas.
It is also equipped with stereo microphones that reduce background noise to provide clearer audio (although you're still going to need an external mic if you want really good sound). What also makes the C920 special is that it utilizes UVC H.264 technology to make HD recording possible without consuming a big amount of memory space and bandwidth.
Adorama Price: $28.95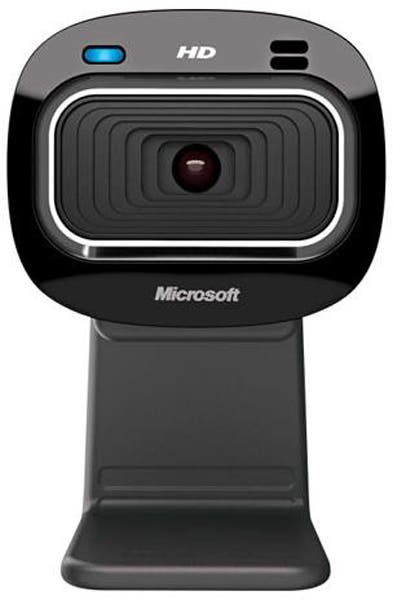 If you're looking for a more budget-friendly webcam that doesn't sacrifice quality, the Microsoft Lifecam HD-3000 is for you. Designed with Microsoft's signature look for the LifeCam series, this sleek and handy webcam offers widescreen 720p video recording at 30fps. It has a small, stable stand that allows you to place it anywhere, a flexible head that enables you to easily adjust camera views, a mono mic with noise cancellation capabilities, and a USB 2.0 output for hassle-free Windows computer connectivity.
Adorama Price: $129.99
The Logitech C930e is a business webcam that's designed for online conferences. Considered to be the brand's state-of-the-art model, it is capable of recording full HD 1080p videos at 30fps, like the C920. This plug-and-play camera can be mounted either using the clip or the tripod embedded thread, plus it can pan, tilt, and zoom up to 4x without reducing video quality.
To help free up your bandwidth and ensure lag-free streams, the C930e also features a built-in H.264 encoder for in-camera video processing.
Best DSLRs/Mirrorless Cameras for Live Streaming
Canon 80D (with EF-S 18-135mm f/3.5-5.6 IS USM lens)
Adorama Price: $1299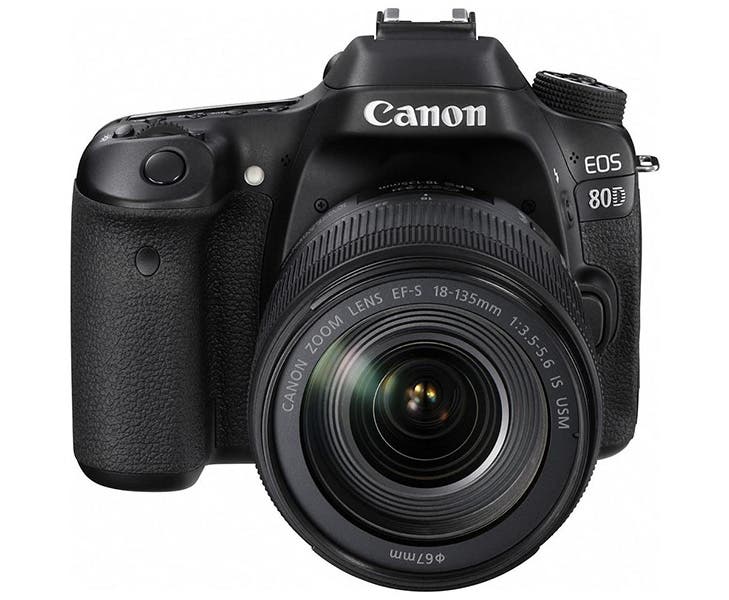 One of the most popular DSLRs used by YouTubers is the Canon 80D, notably used by famous vloggers like Casey Neistat. Aside from delivering the spectacular image quality (thanks to its 24.2MP APS-C CMOS sensor) that users have come to expect from the top-selling camera brand, it shoots full HD 1080p video at 60fps and has a highly impressive autofocus system—Canon's improved Dual Pixel CMOS AF—for fast and ultra-precise focusing.
The 80D allows you to select where you want the camera to focus with a simple tap on the screen. DSLRs are usually notorious for their AF performance when shooting video, but the 80D exceeds expectations—especially with its 7560-pixel RGB+IR metering sensor, which enables Color Tracking to help detect skin color and further improve its focus and subject tracking capabilities.
Coupled with an anti-flicker feature that compensates for flickering or changing light sources to ensure constant exposure levels and image color when filming, this camera delivers the consistency and quality needed for live streaming.
Adorama Price: $797.99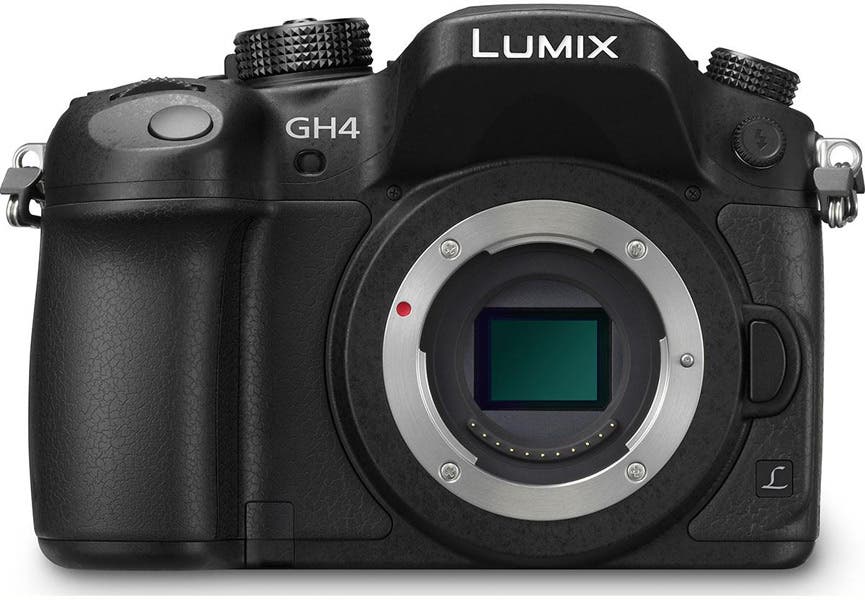 TThanks to its outstanding video quality, the Panasonic Lumix DMC-GH4 Micro Four Thirds camera has become one of the most popular mirrorless cameras among YouTubers and photographers alike. Apart from offering a variety of recording options, it's the first Micro Four Thirds camera that was made to capture cinema-grade DCI 4K videos with a maximum resolution of 4096×2160 at 24fps. It also seamlessly records UHD 4K (3840×2160) videos at up to 30fps and 1080p videos at 60fps.
Fortunately for streamers, Panasonic has allowed both clean and true 4K HDMI output (to devices that can accept it) for the GH4. Another huge plus is its ability to record for long durations without overheating, unlike many other consumer cameras.
Adorama Price: $1697.99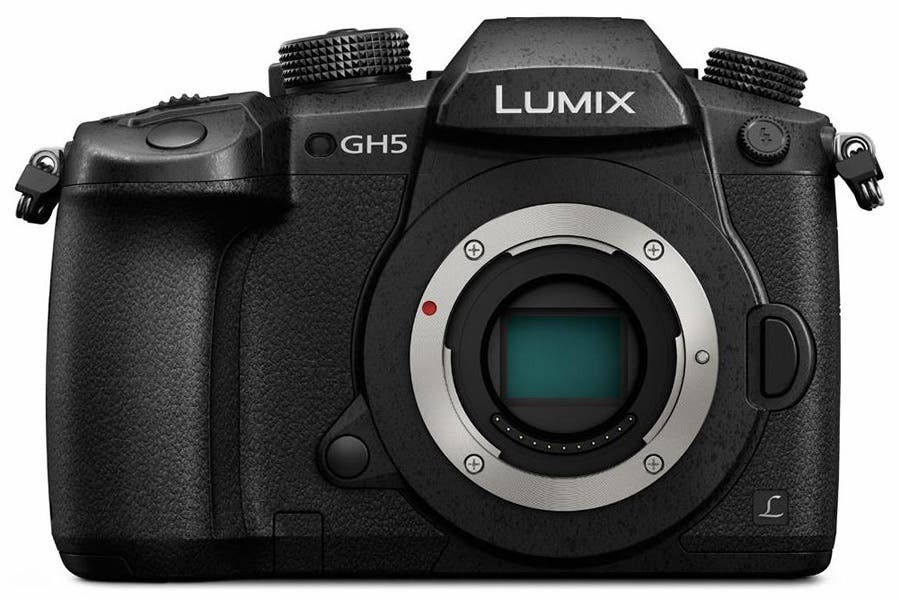 The Panasonic Lumix DC-GH5 is the upgraded model of the GH4. Most of its features are similar to the GH4, but with several upgrades that can help you along the way. Additions include 4K video recording now at a whopping 60fps and full HD 1080p video recording at 180fps to allow breathtaking slow-motion video recordings and time-lapses, as well as a full-sized HDMI port for high-quality output.
Just like its predecessor, the GH5 allows export of uncompressed video via HDMI, so your 4K monitors can enjoy the full glory of your video footage.
Adorama Price: $348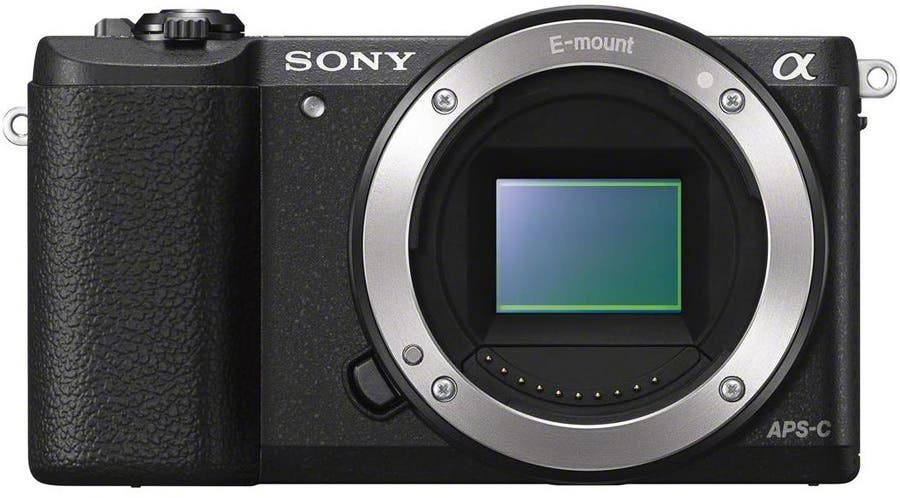 While we wait for 4K resolution to become the new standard video streaming output, you may want to stick to a camera that is designed to produce full HD videos. The classic Sony Alpha a5100 will do the job without burning a hole in your pocket—giving you 1080p video recording capability at up to 60fps and a fast hybrid AF system (with various focus tracking options) in a small, highly portable camera.
Being a Sony product, you can be sure of its superior image quality despite its compact size and beginner-friendly price point.
Best Camcorders for Live Streaming
Adorama Price: $447.99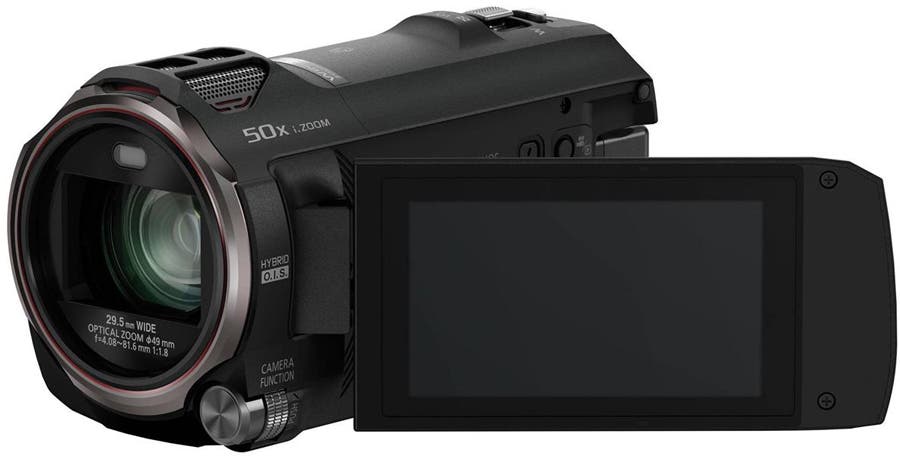 The Panasonic HC-V770 offers handy features and outstanding image quality for a reasonable price. This camcorder can shoot 1080p videos at 60fps and has a clean HDMI output. Built-in Wi-Fi, 5-axis image stabilization, remote monitoring, and built-in jacks for mics and headphones are just some of its offerings to help meet your live streaming needs.
Adorama Price: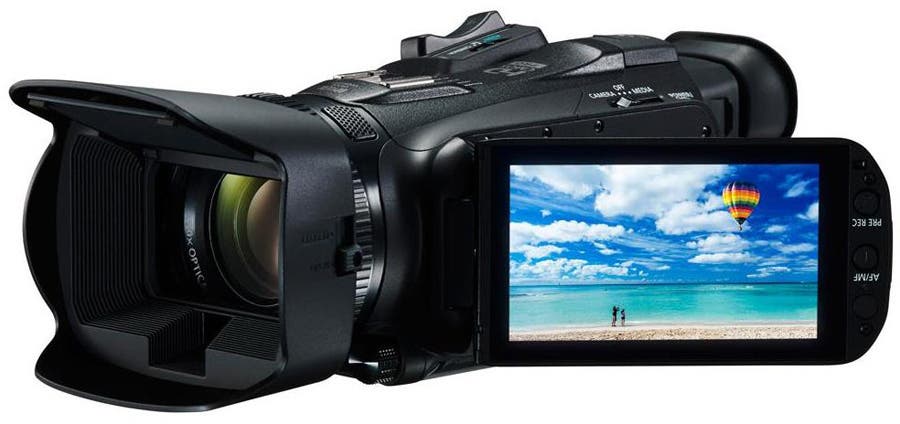 Coming from one of the most popular brands in the camera industry, the Canon VIXIA HF G40 delivers fantastic image quality and 1080p videos at up to 60fps. It's also equipped with an upgraded dual-band Wi-Fi control that allows it to connect to wireless routers and hotspots, as well as to a network of computers or smartphones.
The camera's built-in image stabilization also helps capture smoother videos when shooting handheld, making it a great choice for live streaming situations wherein you need to move around or follow moving subjects.
Adorama Price: $899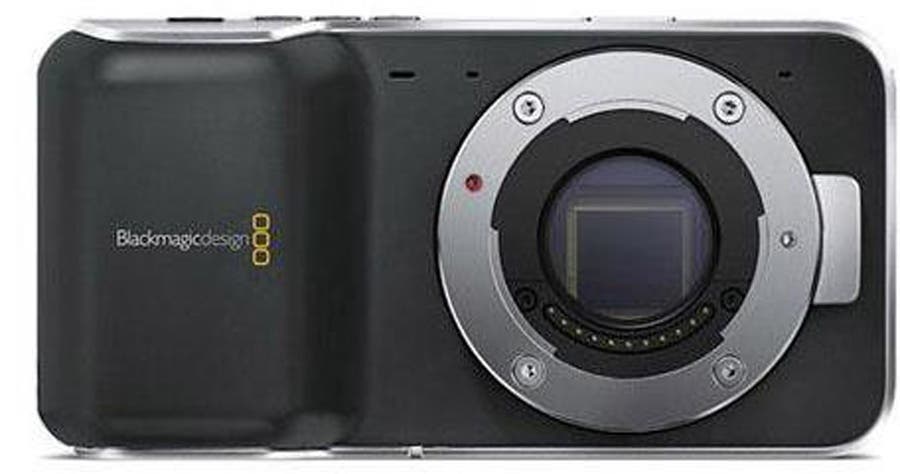 Aside from live streaming, the Blackmagic Pocket Cinema is an ideal choice for documentary and independent filmmakers. It's a great choice for location shoots thanks to its lightweight and compact size.
Armed with a Super 16 format sensor and 13 stops of dynamic range, the camera can produce cinematic, beautifully detailed footage at full HD 1080p. It also has a Micro Four Thirds (MFT) lens mount that accepts all MFT-mount lenses, allowing you to use different types of lenses to suit your creative needs.
Best Action Cameras for Live Streaming
Adorama Price: $undefined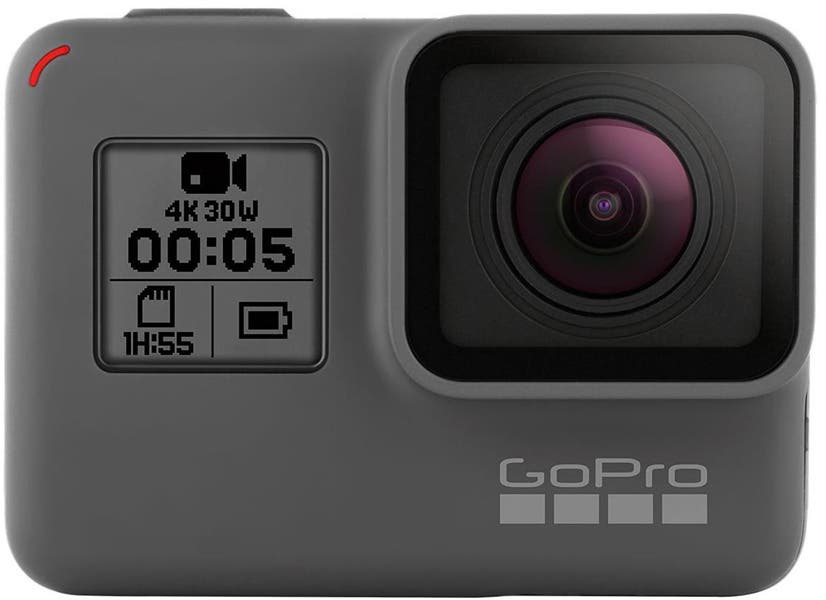 Thanks to their current technological and optical advancements, GoPro cameras have gained popularity both as an action camera and as a live streaming device. As with DSLRs and mirrorless cameras, connectivity is usually the biggest challenge when it comes to using the HERO5 for live streaming. However, its portability, versatility, and UHD 4K (3840×2160) video recording output at up to 30fps make it worth the minor trouble of having to connect to a computer via a mini recorder or sync it with your phone for broadcasting via Periscope.
Of course, you don't necessarily have to invest in a GoPro right away. You'll find tons of other action cameras that can fit your budget and deliver good quality videos for live streaming.